​Latest Album

​GRANDMA'S RECIPE - OUT NOW

"We play folk music, the music of common people. We sing about what we feel, we tell the stories of our grandparents and our neighbors grandparents and learn the way they dance and ate, loved and lost.

Milk soup is an old Italian breakfast food made in a teacup with milk, dry pieces of bread and coffee. It's a simple, old fashioned food made with what's available. "

"Suoniamo musica folk, la musica della gente comune. Cantiamo di ciò che sentiamo, raccontiamo le storie dei nostri nonni e degli antenati dei nostri nonni cercando di imparare il loro modo di ballare , cantiamo di storie d'amore e di perdite d'amore
Milk soup è la "zuppa di latte": un vecchio modo di far colazione in Italia, ancora popolare a Napoli, con pezzi di pane vecchio e duro in un bel ciotolone di latte e caffè. Un cibo semplice e buono fatto con ciò che si ha a disposizione. "
​

VIDEO


​NEXT TOUR
SEPTEMBER 11TH, "MUSEO DELLA MUSICA", BOLOGNA h 21
SEPTEMBER 13TH, "DOPPIO MALTO", BOLOGNA h 21
SEPTEMBER 16TH, "ANTICA CORTE", SABBIONETA H 22:00
​past shows
NOVEMBER 21TH, "MADCUP PULIC HOUSE" BACOLI (NA)
NOVEMBER 24TH, "PIANO B (EX YOUTURN)", NAPOLI
NOVEMBER 25TH, "OSTE BLUES", FERRARA
NOVEMBER 27TH, "MARLIN BEACH", PUNTA MARINA (RA) H 17:30
NOVEMBER 28TH, "DUE SPADE", CONEGLIANO (TV) H 21:00
DECEMBER 01TH, "ANTICA CORTE", SABBIONETA (MN) H 22:00
DECEMBER 02TH, "LA GRIGLIATA", ARGELATO H 21:30
DECEMBER 03TH, "LA VAL", COSTERMANO, GARDA (VR) H 22:00
DECEMBER 04TH , "TARCABAN", BOLOGNA H 11:00
DECE,BER 04TH, "BORGO EST", SANT'ARCANGELO DI ROMAGNA (RN) H 19:00
DECEMBER 06TH, "HUMAREELS", BOLOGNA H 20:00
DECEMBER 07TH, "JOHN WESLEY HARDIN", BOLOGNA H 22:00
DECEMBER 12TH, "ENGELS", BERLIN H 21:00
DECEMBER 13TH, "DIE BLAUE STUNDE" , BERLIN H 22:00
DECEMBER 14TH, "BAR ORO NERO", BERLIN H 20:00
DECEMBER 15TH, "FUKS BAR", BERLIN H 21:00
DECEMBER 16TH, "FOTO GEZZETT", BERLIN H 20:00
​MAY 17TH, "RETRO GUSTO ART AND FOOD " PADOVA
​MAY 19TH, "LA CITE " FIRENZE
MAY21TH, "TRATTORIA LA VAL", COSTERMANO (VR) H 14:00
MAY23TH, "TARCABAN", BOLOGNA
MAY 24 TH, "CORTILE CAFE'", BOLOGNA
MAY 25TH, "LAGUNA LIBRE, VENEZIA H 21:00
My Story
OUR HISTORY

This project was born of travels and meetings - it's a mix of our stories, new and old, of our personalities and our roots. From the American tradition to the Italian and in particular the Neapolitan, just like the dialects and accents that change and grow when different cultures meet, our music comes from finding the places where our stories speak of the same loves and losses, fears and dreams, and of course the dance floor where everyone can feel a good rhythm. This album is our first offering, our first exploration of the place in these stories where we live.

Our name comes from a traditional breakfast food in Naples, which is made from putting milk and old hard bread to coffee to make a "milk soup". Just like Italians love to treasure the specific way their "Nonna" made a pasta, we try to keep alive the old songs and traditions in our music, but always using fresh ingredients and our own taste to guide us.


OUR INFLUENCES

Old American music, Ragtime, Bluegrass, Fiddle Tunes mixed with original Folk Italian Music
The band is a mix of New Orleans, Bologna and Naples

Vecchia musica americana, Ragtime, Bluegrass, Fiddle Tunes mescolato con originale Folk Italiano Musica
Il gruppo è composto da musicisti provenienti da New Orleans, Bologna e Napoli
Powered by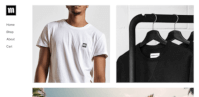 Create your own unique website with customizable templates.